JumpStart Class
*Pre-Basic Class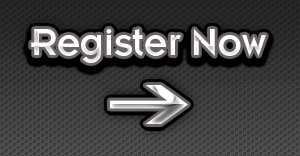 Motorcycles Provided / Helmets Provided
Not a license waiver course
Who Should Take This Class?
Unsure if motorcycling is a sport for you? Just want to try it out before committing to a 16 hour class? Want some training before your Basic Rider Class? JumpStart is for you!
JumpStart was designed for the brand new rider with absolutely no experience. With a much smaller class size and more time to practice the very basics, this class will really help students level of confidence and improve their learning curve in their Basic Rider Class.
Class Description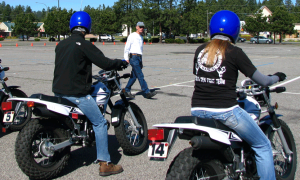 We provide you with the motorcycle and the helmet! Our Professional Instructors will help you achieve good clutch control, posture and directional control. Lots of time is spent practicing the basics: starting, stopping and straight-line riding. Dramatically improve your success and level of fun and learning for the Basic Rider Class, by getting the basics in JumpStart. Perfect for the brand new rider!
All exercises are completely voluntary, students may opt to participate in all riding exercises, or stop riding whenever they choose with no penalties, although students must sucessfully complete each task before proceeding to the next. Additional time is available during this class for students who need more practice or one on one coaching with our professional instructors. This class does not qualify students for their 2 wheeled endorsement. JumpStart was designed as a pre-Basic Rider Class and students should plan to sign up and complete the Basic Rider Class upon completion of the JumpStart Class.
Covered Topics:
Controls
Clutch (Friction Zone) control
Starting & Stopping
Basic Handling Skills