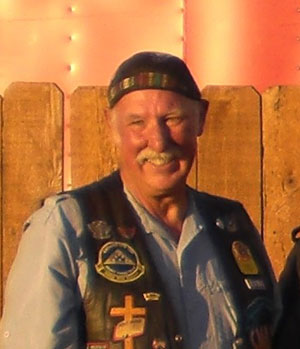 Friend, Father, Husband and Motorcycle Instructor, Dave was always quick with a smile and kind word. His youthful exuberance and his dedication to helping others quickly won him a place in our hearts. Dedicated to helping new motorcyclists learn to become safe and responsible riders we have assembled a Scholarship Fund in his honor.
To be considered applicants must be at least 15 years, 10 months old and under 18 years of age and submit a one page essay describing why they feel they would qualify for scholarship into our motorcycle safety training Basic Rider Class and why they want to learn to ride. Applications will be accepted electronically with the form below.
Applicants awarded the scholarship will be notified via telephone within 2 weeks of submitting their essay, and if already registered for an upcoming class, will receive a refund of tuition already paid. Scholarship is not applicable for completed classes.
MAKE A DIFFERENCE!  To donate to the Dave Fyhr Memorial Scholarship Fund, please contact Spokane MotorSchool.
Send check or money order to: Spokane MotorSchool 10404 N Newport Hwy, Spokane, WA 99218.
Donations can also be made using visa or mastercard and calling (509) 326-6181.
Any amount will be accepted and will help new young riders afford the cost of tuition.
Thank you for your donation and for honoring the memory of our beloved friend and fellow instructor, Dave Fyhr.