New location (Oct 7, 2017) at Mt Spokane Village. 14017 N Newport Hwy., Suite J Mead, WA 99021
Basic Rider Class (BRC)
* A Learn How to Ride Class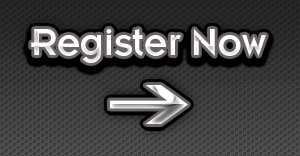 Motorcycles Provided / Helmets Available
No experience needed.
If you have experience, please consider the Intermediate Class instead
Knowledge Test and Skills Test Included
Who should take this class?
The Basic Rider Class is designed for the entry level rider and is a license waiver course. The course is 16 hours (generally a 2 day format).
This class will provide the rider with knowledge, confidence and riding skills practiced in a safe, controlled environment.  After successful completion of both our written and riding tests, students receive a Completion card which is used at your local Dept. of Licensing for your 2 wheeled endorsement. This class is the second in our series and is designed to be followed by taking either our Intermediate Riding Class or the On-Street Course.
Classroom: (approximately 6 hours) Student handbook is provided. Sessions present text, lecture, hands-on activities and group discussions.
Covered Topics:
Risks and Responsibilities
Risk Awareness
Risk Acceptance
Risk Management
Self-Awareness
Types of Motorcycles
Controls, Indicators and Equipment
About Basic Operation
Engine Start/Stop
Clutch Lever and Friction Zone
Posture
Basic Turning
Braking to a stop
Shifting
Preparing to Ride
Motorcycle Fit/Inspection/Maintenance
Personal Protective Gear
Mental Attitude
Basic Street Strategies
Positioning
Being Visible
An Active Strategy
Mental Processing
Escape Paths
Strategies for Common Riding Situations
Intersections
Blind Spots
Lane Changes
Freeway Merging and Exiting
Curves
Limited Space Maneuvers
Starting on a Hill
Obstacles
Parking
Passing
Tailgaters
Night Riding
Group Riding
Basics for Emergencies
Braking Systems
Emergency Stop in a Straight Line
Emergency Stop in a Curve
Front Tire Skid / Rear Tire Skid
Swerving
Special Riding Situations
Passengers / Cargo
Touring
Wind
Animals
Road Surfaces
Rider Impairments
Alcohol
Drugs
Intervention
Select Topics
State Licensing Information
State Gear Requirements / Laws
State Equipment Requirements / Laws
RANGE: (approximately 10 hours) Riding exercises begin with "this is a motorcycle" and slowly progress to slightly higher skills and techniques. Each new exercise provides the opportunity to combine a new skill with continued practice of previous skills learned. We begin with focus on posture, clutch control, proper use of brakes and directional control. Students slowly progress to more moderate speeds and skills throughout the course, preparing them for eventually riding safely in traffic.
Materials: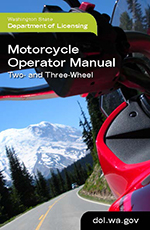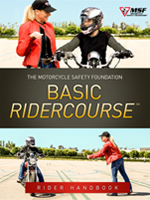 The written test is multiple choice and questions come from the MSF Basic RiderCourse Handbook and the Dept of Licensing Motorcycle Operators Manual.
To study the handbook before class click the image to the right.
Cost: 
$125* / $225     (for WA State residents over the age of 18 yrs)
$ 50*         for WA State residents under 18 years of age (must have parent/guardian present at beginning of class to sign a waiver.  Minimum age for any of our street courses is 15 yrs, 10 months.
* limited number of these seats available
We offer a military discount for active duty members: $99  (seats are limited)
Out of state residents: $225  and our completion card is accepted by Idaho DOL to waive your riding skills test, but they do require you to take their written test even after testing with us during the class.
Please be aware: Each exercise and classroom segment must be completed with the class you are registered for in order to qualify for testing and a class completion card. Your tuition is for a reserved seat in a specific class.  If you are unable to attend or do not complete the entire class, you are not eligible for testing.  You may, however register to take the class again!  You will be required to attend all portions of the class to graduate, including the portions you completed with a previous class.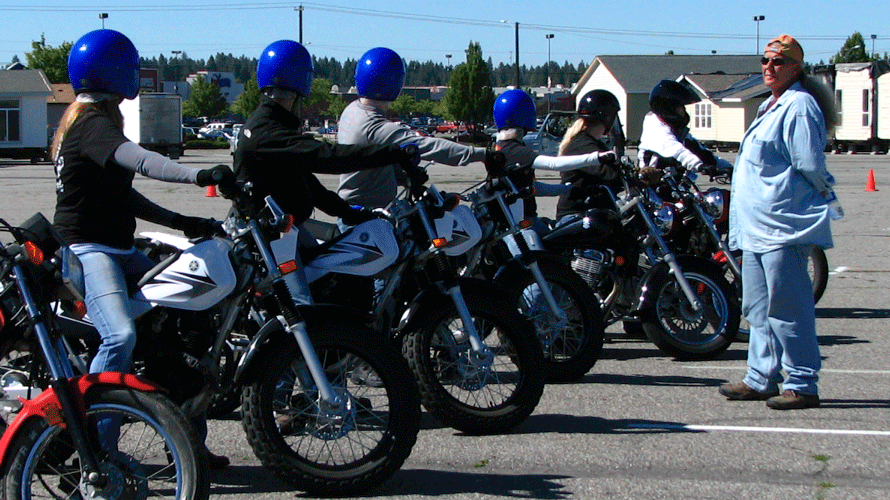 Walk-in students are accepted.  Please arrive early and if you have the required paperwork and riding gear you will be accepted into class.  If our schedule shows the class as "full" you may still get in if a registered student does not show up.  Tuition fee is required before joining the class.
Please note: Only registered students are allowed in the classroom and on the range.
Motorcycle Skills Test: Part 1, Cone Weave and Normal Stop

Motorcycle Skills Test: Part 2, Turn from a Stop and U-Turn

Motorcycle Skills Test: Part 3, Obstacle Swerve

Motorcycle Skills Test: Part 4, Quick Stop

Motorcycle Skills Test: Part 5, Curves

Registering online is quick and easy!  Have a question? Just call! (509)326-6181