New location (Oct 7, 2017) at Mt Spokane Village. 14017 N Newport Hwy., Suite J Mead, WA 99021
Sidecar/Trike Class (S/TEP)
*Basic Class: 2 days.  Limited number of rigs available.  Call for details. (509)326-6181
*Experienced Class: 1 day.  Please bring your own rig.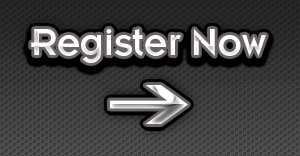 Knowledge Test and Skills Test Included
3-wheeled motorcycles are significantly different in handling dynamics and characteristics from 2-wheeled motorcycles. For this reason separate training is required for both the beginner and experienced sidecar or trike rider. For those riders who choose to enjoy the sport of motorcycling on three wheels it is our goal to have this program available in all areas where motorcycle training is currently offered.
Basic Class: 
Testing Included       Cycles/Rigs provided (or bring your own)
The Basic class is a 16 hour course and is for the beginning rider.  We have a limited number of small sidecars and trikes for students to learn on during this class.  This is a license waiver course and students can bring their own cycles/rigs to use in this class if they have one.
If you want to use your own rig for class, it is encouraged, assuming you have a safe way of transporting it to the range.  If you bring your own sidecar combination, you must have at least 50 pounds of removable ballast in the sidecar for the first day's riding exercises. (A sandbag, available at your local hardware store, is a good option.) You must also provide proof of liability insurance.
Experienced Class: 
Testing included           Cycles/Rigs NOT provided
The Experienced class is a (one day) 8 hour course and is for riders who know the basics of shifting, starting, stopping and turning.  Students must bring their own cycles/rigs to use in this class.   Riding exercises are practiced in a safe, controlled environment, and are designed to provide the rider with knowledge, confidence and 3-wheeled driving skills.  This is a license waiver course.
Upon successful completion of the course, you will receive a Course Completion Card. This course satisfies the Department of Licensing's requirements for a license endorsement for a "Type 5 three -wheeled motorcycle only" or a "Type 7 two and three-wheeled motorcycles" if you currently have a Type 3 "two wheeled motorcycles only" endorsement. Some insurance companies are also offering discounted rates with proof of successful completion of this course.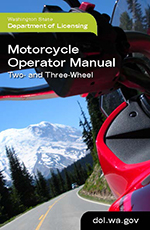 Cost:  
$125      for WA State residents over the age of 18 yrs
$ 50      for WA State residents under 18 years of age (must have parent/guardian present at beginning of class to sign a waiver.  Minimum age for any of our street courses is 15 yrs, 10 months.
We offer a military discount for active duty members: $99*
Out of state residents: $199  and our completion card is accepted by Idaho DOL to waive your riding skills test, but they do require you to take their written test even after testing with us during the class.
Please be aware: Each exercise and classroom segment must be completed with the class you are registered for in order to qualify for testing and a class completion card. Your tuition is for a reserved seat in a specific class.  If you are unable to attend or do not complete the entire class, you are not eligible for testing.  You may, however register to take the class again!  You will be required to attend all portions of the class to graduate, including the portions you completed with a previous class.