New location (Oct 7, 2017) at Mt Spokane Village. 14017 N Newport Hwy., Suite J Mead, WA 99021
Intermediate Rider Class (IRT)
*A Learn to Ride Better Class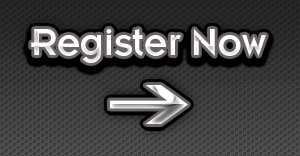 Motorcycles Available / Helmets Available
License Waiver Course
Who Should Take This Class?
The Intermediate Rider Class is designed for those who have some experience and want to improve their skills.  This includes returning riders, permit holders and dirtbike riders that now want to ride on the street.  This class includes testing for your motorcycle endorsement and is a one-day (8 hour) course.
Please be aware: Students must demonstrate their ability to safely operate the motorcycle during the first riding exercise or they will not be allowed to continue.  Student safety is our primary concern!  Basic skills include: starting, stopping, shifting and turning.  If students cannot safely ride the first exercise, they will be dismissed in the interest of safety and forfeit the tuition fee.
Class Description:
This class helps riders refine/refresh their skills and prepare for street riding, it is not a beginner's class.  This class is for students who already know the basics and do not need to be taught how to start, stop, shift and turn.  Students will learn and practice intermediate skills (swerving, counterweighting, countersteering, quick stops, etc) and have an opportunity to improve their riding during this class.
After successful completion of the classroom and riding exercises students will be given a written and riding skills test.  After passing both, students will receive a Completion card which is valid at your local Dept. of Licensing for your 2 wheeled endorsement. This class is the third in our series and is designed to be followed by taking our Intermediate class again (on Your Own Bike) or our Cornering Class.
Students will spend approximately 3 hours in class and 5 hours riding.  Classroom sessions present text, lecture and videos along with hands-on activities and group discussions. We discuss riding techniques, understanding, identifiying and accepting risk, emergency techniques, cornering and specific situations. The classroom session is followed by time spent on the riding range practicing the skills and techniques presented in the classroom.
Riding exercises begin with basic cone weaves and maneuvers and progress to more intermediate/advanced skills and techniques. Each new exercise provides the opportunity to combine a new skill with continued practice of previous skills. We begin with focus on clutch control, proper use of brakes and overall control. Students will also learn limited space maneuvers, proper cornering techniques, quick stops, swerving and more!
Please be aware: Each exercise and classroom segment must be completed with the class you are registered for in order to qualify for testing and a class completion card. Your tuition is for a reserved seat in a specific class.  If you are unable to attend or do not complete the entire class, you are not eligible for testing.  You may, however register to take the class again!  You will be required to attend all portions of the class to graduate, including the portions you completed with a previous class.
Covered Topics:
Introduction to motorcycling: Risk. How to identify, handle and minimize.
Lane changes, Passing and Riding at night
Limited Space Maneuvers
Collision avoidance skills: Swerving and Quick Stops
Impairment: the dangers of alcohol and drugs when riding
Dealing with tire failure, other mechanical problems
Dealing with animals
Materials: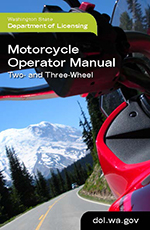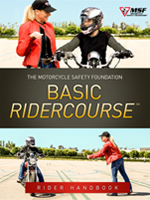 The written test is multiple choice and questions come from the MSF Basic RiderCourse Handbook and the Dept of Licensing Motorcycle Operators Manual.
To study the handbook before class click the image to the right.
Cost: 
$125* / $145         for WA State residents over the age of 18 yrs
$ 50* / $145          for WA State residents under 18 years of age (must have parent/guardian present at beginning of class to sign a waiver.  Minimum age for any of our street courses is 15 yrs, 10 months.
* limited number of these seats are available
We offer a military discount for active duty members: $99*
Out of state residents: $199  and our completion card is accepted by Idaho DOL to waive your riding skills test, but they do require you to take their written test even after testing with us during the class.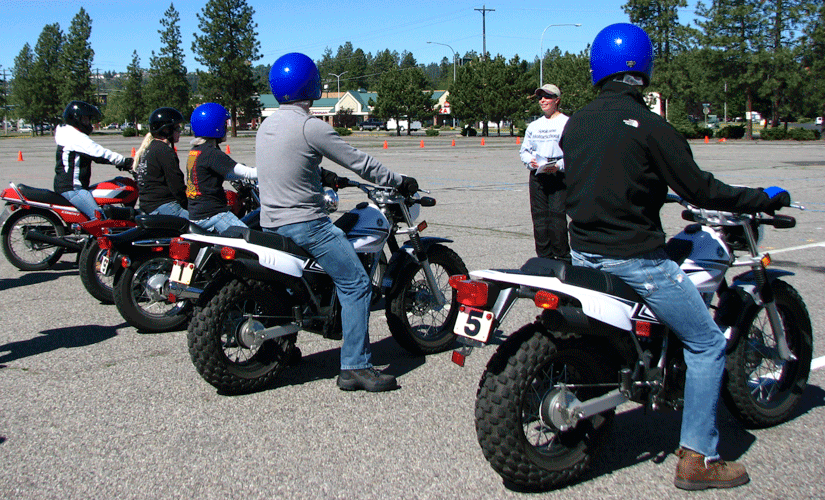 Walk-in students are accepted.  Please arrive early and if there is a seat available and you have the required paperwork and riding gear you will be accepted into class.  If our schedule shows the class as "full", you may still get in if a registered student does not show up.  Tuition fee is required before joining the class.
Please note: Only registered students are allowed in the classroom and on the range.
Motorcycle Skills Test: Part 1, Cone Weave and Normal Stop

Motorcycle Skills Test: Part 2, Turn from a Stop and U-Turn

Motorcycle Skills Test: Part 3, Obstacle Swerve

Motorcycle Skills Test: Part 4, Quick Stop

Motorcycle Skills Test: Part 5, Curves